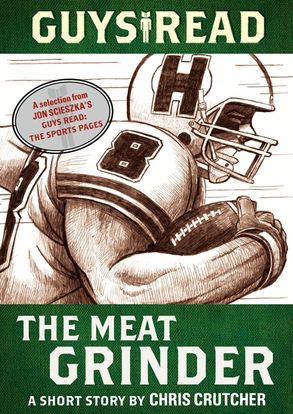 Required Author
Crutcher, C. (2012 ). Guys read: The meat grinder. New York: Harper Collins.
Summary:
A short story filled with the grief of a boy abused by his parents. His outlet for his frustration is on the football field. His father had to move out due to anger issues and began having an affair. Devin mocks the anti-bullying campaigns in schools as if the ridiculous paraphernalia and propaganda is going to chance the school traditions. He is the guy who seems to have no one on his side. This is a touching story that shows how one person can make a difference regardless of age.  
Commentary and Text Connections:
Crutcher is able to reach his young adult audience like almost no one else out there. This short story would be especially good for tween or teen boys who may be reluctant readers.
Connections: